PEEK & BOOK
Transforming the outside into an imaginary playground
challenge
Today, urban kids are spending time indoors more than ever before. Parents and educators are concerned that young kids are not using their senses actively and don't have enough possibilities for explorative outdoor learning.
opportunity
The current play experiences are preventing imagination rather than sparking, by making kids consume content rather than asking for their participation. What if we could equip the kids with new ways to see and explore the world with?
Solution
Through tangible play, PEEK & BOOK aims to engage kids' senses, stimulate their imaginations and allow them to create beautiful storytelling from natural elements.
" Peek & Book proposes an alternative form of storytelling. It proposes a bridge between the book and the phone, encourages kids to go out in the world and do what they know best - discover, explore, and learn how to tell stories from that. "
- 2018 Interaction Awards Jury
With the rise of urbanization, not having access to ideal natural areas is a big reality for many kids growing up today. Traditional activities like moving, discovering, exploring that children do in nature are not necessarily seen as possible to do in cities.
From the beginning of the project, I was curious to find out which play and learning experiences in nature are important to keep for children and as an interaction designer, what explorer tools I might design in order to sustain these experiences for today's children.
I have investigated the extreme and mainstream sides of this topic by doing field research in two distinctly different locations: Umeå and Istanbul. Talking to natural scientists, outdoor educators and visiting a nature school provided me how kids should examine the outdoor, natural world.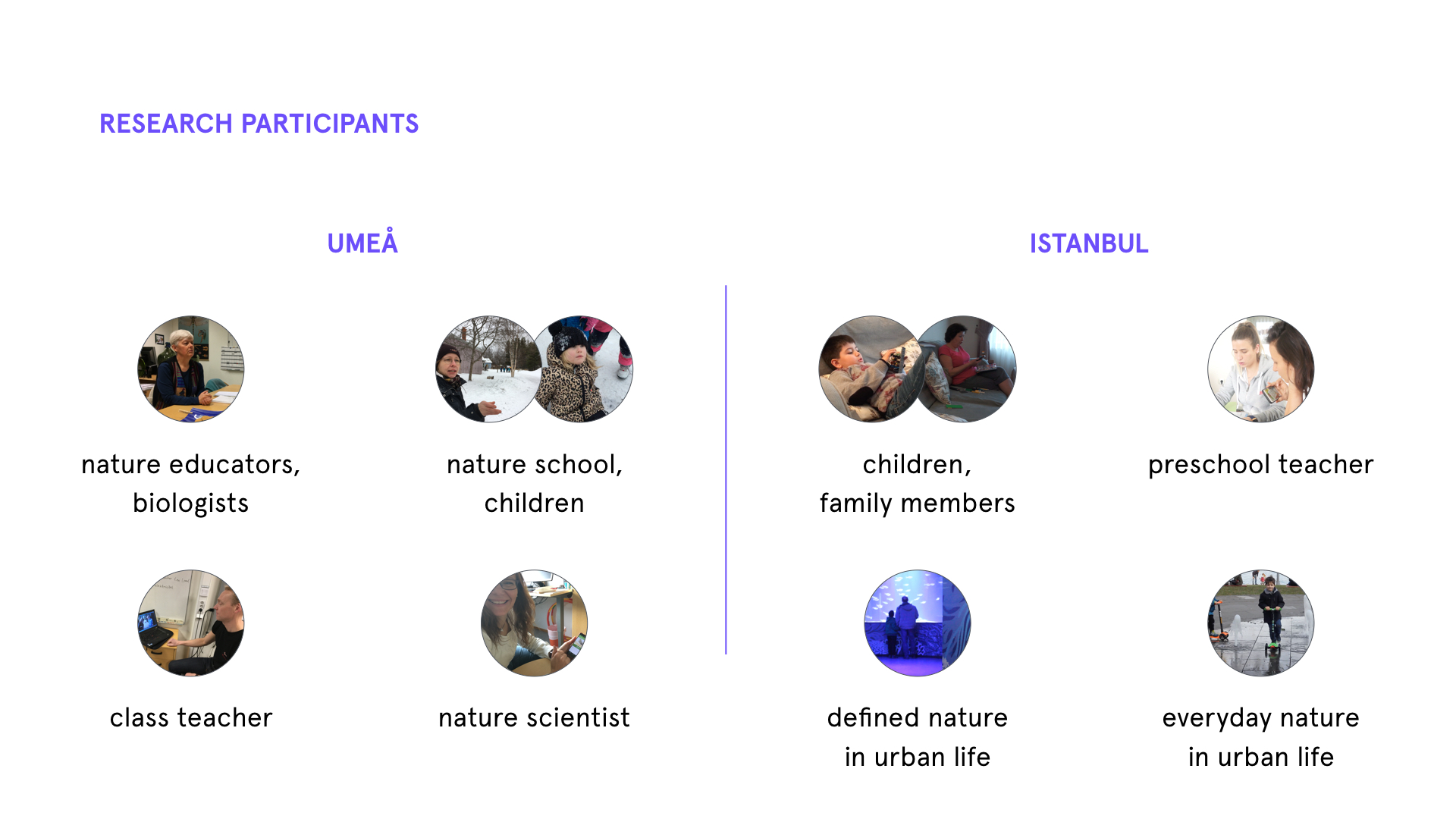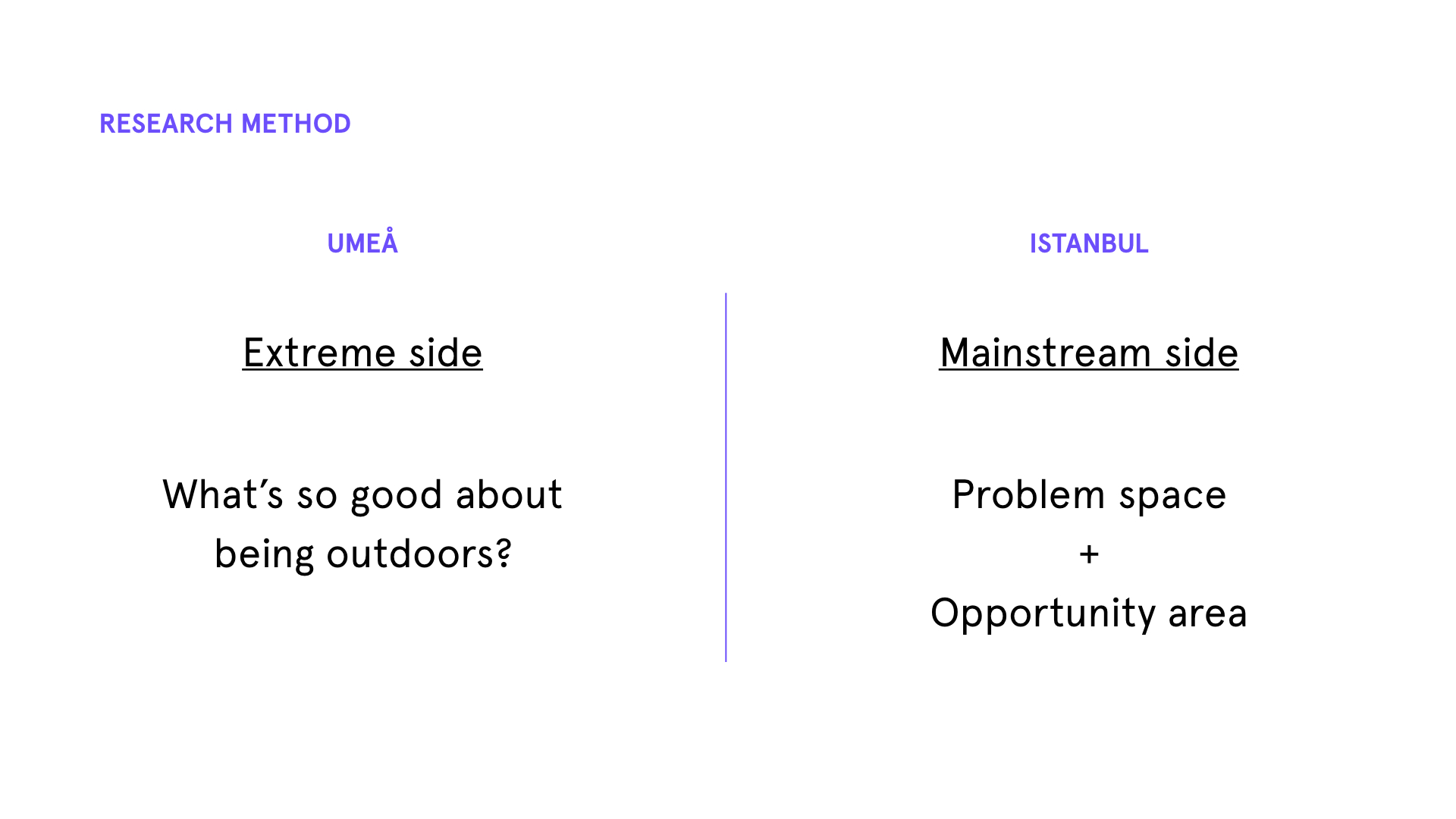 Through three documentary-like videos, I incorporated the state of play in urban areas(based on examples observed in Istanbul), clearly identified problems, key inspirations that are gained from experts and theoretical research, key child development aspects for 5-10 year olds and the potential opportunities I've spotted as a result.
What might be some explorer tools for kids to use in outdoors?